Home »
Oceania Cruises from Southampton
Oceania Cruises from Southampton in 2020 & 2021.
Enjoy an even more carefree experience with OLife Choice*, which offers you the flexibility to personalise your holiday experience. Easily stay in touch with FREE Unlimited Internet, PLUS select one from a choice of generous amenities: FREE Shore Excursions, FREE House Beverage Package or a Shipboard Credit.
Oceania Cruises' intimate and luxurious ships - Marina, Riviera, Regatta Sirena, Nautica & Insignia - allow you to explore the world in unequalled style and comfort. Sophisticated, stylish and distinctly mid-size, you'll find the onboard atmosphere is extremely convivial, and with an unrivaled level of personalised service as a result of having two staff members for every three guests.
As the leader in destination cruising, Oceania Cruises sails to more than 330 ports around the globe. Itineraries are unique in that they call on the perfect mix of must-see marquee and boutique, off-the-beaten-path ports. Multiple overnight calls afford an in-depth, enriching destination experience and allow travellers to immerse themselves in the cuisine, culture and history of the ports Oceania Cruises visit.
| | | |
| --- | --- | --- |
| | | |
Take a look at the Oceania Cruises sailings from Southampton below. If you would like to view the itinerary and latest fares click the blue 'View Details' button. If you would like more information and the latest availability click on the red 'Enquire Now' button.
Oceania Cruises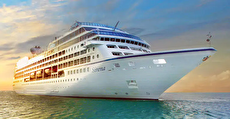 Sirena
12th May 2021 - 22 Nights
Icons of the Isles - London to London
Inside
£5029
Outside
£5509
Balcony
£7449
Suite
£9909
Oceania Cruises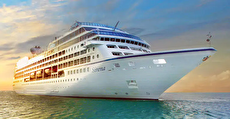 Sirena
12th May 2021 - 10 Nights
Western Europe Quest - London to London
Inside
£2199
Outside
£2409
Balcony
£3369
Suite
£4459
Oceania Cruises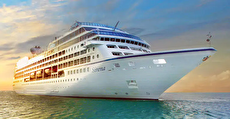 Sirena
22nd May 2021 - 22 Nights
North Sea Sojourn - London to London
Inside
£5489
Outside
£5979
Balcony
£8149
Suite
£10699
Oceania Cruises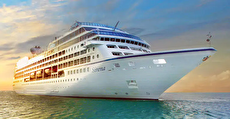 Sirena
22nd May 2021 - 12 Nights
Charming British Isles - London to London
Inside
£2969
Outside
£3249
Balcony
£4259
Suite
£5669
Oceania Cruises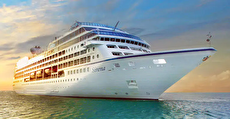 Sirena
3rd Jun 2021 - 10 Nights
Celtic Thrones - London to London
Inside
£2649
Outside
£2859
Balcony
£4069
Suite
£5239
Oceania Cruises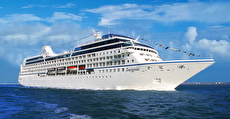 Marina
3rd Jun 2021 - 12 Nights
Scandinavian Spirit - London to Copenhagen
Inside
£2869
Outside
£3589
Balcony
£4079
Suite
£5529
Oceania Cruises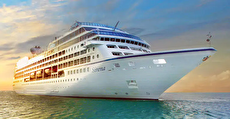 Sirena
13th Jun 2021 - 20 Nights
Ireland & the Isles - London to Edinburgh
Inside
£5289
Outside
£5489
Balcony
£7749
Suite
£CALL
Oceania Cruises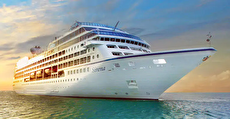 Sirena
13th Jun 2021 - 10 Nights
Celtic Thrones - London to London
Inside
£2649
Outside
£2859
Balcony
£4069
Suite
£5239
Oceania Cruises
Insignia
17th Jun 2021 - 22 Nights
Skylines & Seasides
Inside
£6759
Outside
£7239
Balcony
£9979
Suite
£13939
Oceania Cruises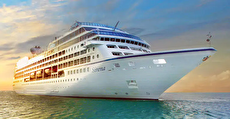 Sirena
23rd Jun 2021 - 22 Nights
London (Southampton) to Reykjavik
Inside
£CALL
Outside
£CALL
Balcony
£CALL
Suite
£CALL
Oceania Cruises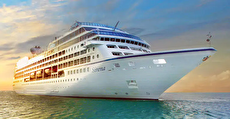 Sirena
23rd Jun 2021 - 10 Nights
London (Southampton) to Edinburgh
Inside
£2689
Outside
£2889
Balcony
£3979
Suite
£5269
Oceania Cruises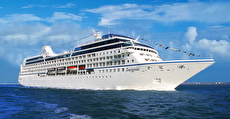 Marina
7th Jul 2021 - 12 Nights
London (Southampton) to Stockholm
Inside
£3049
Outside
£CALL
Balcony
£4219
Suite
£5629
Oceania Cruises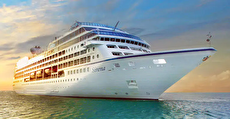 Sirena
26th Aug 2021 - 30 Nights
Roundtrip Southampton
Inside
£6769
Outside
£6969
Balcony
£10239
Suite
£13829
Oceania Cruises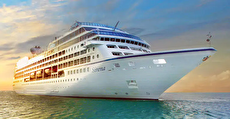 Sirena
26th Aug 2021 - 20 Nights
Southampton to Stockhlom
Inside
£4839
Outside
£5199
Balcony
£7499
Suite
£10119
Oceania Cruises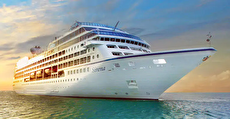 Sirena
25th Sep 2021 - 20 Nights
British Isles & Beyond - London to London
Inside
£4509
Outside
£4669
Balcony
£6769
Suite
£8909
Oceania Cruises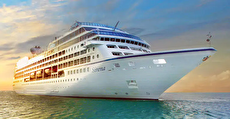 Sirena
25th Sep 2021 - 10 Nights
Cheers to the Isles - London to London
Inside
£2329
Outside
£2449
Balcony
£3619
Suite
£4709
Oceania Cruises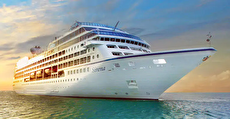 Sirena
5th Oct 2021 - 10 Nights
Western Europe Quest - London to London
Inside
£2139
Outside
£2339
Balcony
£3309
Suite
£4399
Oceania Cruises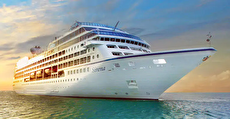 Sirena
15th Oct 2021 - 15 Nights
Southampton to Miami
Inside
£2519
Outside
£2719
Balcony
£3359
Suite
£4729
Oceania Cruises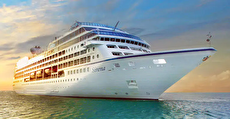 Sirena
15th Oct 2021 - 27 Nights
Royal Island Gems - London To Bridgetown
Inside
£4179
Outside
£4579
Balcony
£5829
Suite
£7889
T&C's: Fares shown are based on 2 adults sharing the lead grade of stateroom. All promotional discount has been taken into consideration. E&OE