Home »
MSC Cruises from Southampton
MSC Cruises from Southampton in 2020 & 2021
MSC Cruises offer a number of voyages from Southampton in 2020 and 2021 to fabulous European destinations.
In 2020 experience MSC Preziosa, a luxurious eco-ship, featuring a classic design and detailed craftsmanship of our ships include a real stone piazza and spectacular features such as sweeping Swarovski crystal grand staircases and a magical 'infinity' pool. In addition the award-winning MSC Aurea Spa brings you the only Balinese Spa at sea and their massages and ultramodern beauty treatments including a sauna, Turkish bath, fitness centre, thalassotherapy room and relaxation area are truly unique. And the secluded luxury of MSC Yacht Club, a ship-within-a-ship of exclusive suites, butler service, dedicated facilities and private decks - all offer privileged access to the world-class leisure on board, including a full-gaming casino and Broadway-scale theatre.

ONBOARD SERVICE CHARGES (GRATUITIES) NOW INCLUDED* IN CRUISE FARE!!
2021 : THE MOST MAGNIFICENT EX-UK SEASON EVER - ON SALE NOW
MSC Magnifica returns with 24 brand new itineraries from Southampton for Summer 2021, designed for UK cruise guests, including a 14-night sailing to the Mediterranean and 4 different Norwegian Fjord itineraries.
The 24 sailings from Southampton beginning in May and ending in October will see the introduction of cruises ranging from 2 to 14 nights with brand new varied itineraries encompassing Canary Islands & Madeira, the Mediterranean, Northern Europe and the Baltic Capitals. Most of the 24 sailings will begin on a Saturday ensuring you can make the most of your holiday experience.
As part of MSC Cruises' €130 Million refurbishment programme, MSC Magnifica will undergo a transformation adding 23 metres to the ship that will deliver an additional 7,000m2 of added space to the ship. The newly restyled and extended MSC Magnifica will offer more public space, new features and more cabins, in fact 215 extra cabins - bringing the total number of balcony cabins to 63% of the overall ship - a new water park, a redesigned kids area, plus additional features such as two new restaurants and a new shopping area.
You can view all of MSC Cruises from Southampton in the list below. If you would like to view the itinerary and latest fares click the blue 'View Details' button. If you would like more information and the latest availability click on the red 'Enquire Now' button.
MSC Cruises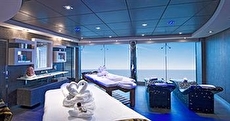 MSC Preziosa
7th Oct 2020 - 7 Nights
Northern Europe
Inside
£427
Outside
£522
Balcony
£617
Suite
£1377
MSC Cruises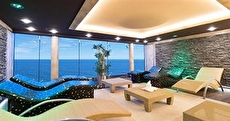 MSC Preziosa
14th Oct 2020 - 7 Nights
Northern Europe
Inside
£475
Outside
£570
Balcony
£665
Suite
£1377
MSC Cruises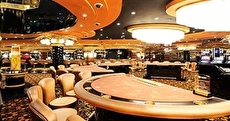 MSC Preziosa
21st Oct 2020 - 4 Nights
United Kingdom, Belgium, Netherlands, Germany
Inside
£190
Outside
£CALL
Balcony
£CALL
Suite
£CALL
MSC Cruises
MSC Preziosa
21st Oct 2020 - 7 Nights
United Kingdom, Belgium, Holland, Germany, France
Inside
£475
Outside
£570
Balcony
£665
Suite
£1330
MSC Cruises
MSC Magnifica
14th May 2021 - 2 Nights
Guernsey Mini Cruise
Inside
£266
Outside
£275
Balcony
£313
Suite
£665
MSC Cruises
MSC Magnifica
16th May 2021 - 12 Nights
Canaries & Spain
Inside
£1026
Outside
£1168
Balcony
£1292
Suite
£2470
MSC Cruises
MSC Magnifica
28th May 2021 - 3 Nights
Bank Holiday Break
Inside
£351
Outside
£370
Balcony
£437
Suite
£807
MSC Cruises
MSC Magnifica
31st May 2021 - 12 Nights
Baltic Capitals
Inside
£1064
Outside
£1206
Balcony
£1330
Suite
£2498
MSC Cruises
MSC Magnifica
12th Jun 2021 - 7 Nights
Norwegian Fjords
Inside
£617
Outside
£712
Balcony
£807
Suite
£1501
MSC Cruises
MSC Magnifica
19th Jun 2021 - 7 Nights
Norwegian Fjords
Inside
£617
Outside
£712
Balcony
£807
Suite
£1501
MSC Cruises
MSC Magnifica
3rd Jul 2021 - 7 Nights
Northern Europe
Inside
£712
Outside
£807
Balcony
£902
Suite
£1586
MSC Cruises
MSC Magnifica
10th Jul 2021 - 7 Nights
Northern Europe
Inside
£760
Outside
£855
Balcony
£950
Suite
£1615
MSC Cruises
MSC Magnifica
17th Jul 2021 - 7 Nights
Northern Europe
Inside
£760
Outside
£855
Balcony
£950
Suite
£1615
MSC Cruises
MSC Magnifica
24th Jul 2021 - 7 Nights
Northern Europe
Inside
£760
Outside
£855
Balcony
£950
Suite
£1615
MSC Cruises
MSC Magnifica
31st Jul 2021 - 7 Nights
Northern Europe
Inside
£760
Outside
£855
Balcony
£950
Suite
£1615
MSC Cruises
MSC Magnifica
7th Aug 2021 - 14 Nights
Mediterranean Explorer
Inside
£1453
Outside
£1615
Balcony
£1795
Suite
£3163
MSC Cruises
MSC Magnifica
21st Aug 2021 - 7 Nights
Northern Europe
Inside
£712
Outside
£807
Balcony
£902
Suite
£1558
MSC Cruises
MSC Magnifica
28th Aug 2021 - 7 Nights
Northern Europe
Inside
£712
Outside
£807
Balcony
£902
Suite
£1577
MSC Cruises
MSC Magnifica
4th Sep 2021 - 7 Nights
Northern Europe
Inside
£617
Outside
£712
Balcony
£807
Suite
£1453
MSC Cruises
MSC Magnifica
11th Sep 2021 - 14 Nights
Best Of Baltic Capitals
Inside
£1073
Outside
£1235
Balcony
£1415
Suite
£2783
MSC Cruises
MSC Magnifica
11th Sep 2021 - 14 Nights
Northern Europe
Inside
£1073
Outside
£1235
Balcony
£1415
Suite
£2783
MSC Cruises
MSC Magnifica
25th Sep 2021 - 7 Nights
Northern Europe
Inside
£570
Outside
£665
Balcony
£760
Suite
£1415
MSC Cruises
MSC Magnifica
2nd Oct 2021 - 7 Nights
Northern Europe
Inside
£522
Outside
£617
Balcony
£712
Suite
£1368
MSC Cruises
MSC Magnifica
9th Oct 2021 - 7 Nights
Northern Europe
Inside
£522
Outside
£617
Balcony
£712
Suite
£1368
MSC Cruises
MSC Magnifica
16th Oct 2021 - 7 Nights
Northern Europe
Inside
£522
Outside
£617
Balcony
£712
Suite
£1368
MSC Cruises
MSC Magnifica
23rd Oct 2021 - 10 Nights
Back To The Med
Inside
£513
Outside
£636
Balcony
£760
Suite
£1729
T&Cs: *On board service charges are included in the cruise fare for all NEW bookings, created from 25 June 2019. Flights and any other add-ons will be available at the current selling rates, payable by all guests under the same booking. Guests travelling on different Experiences will be subject to restrictions on dining arrangements. Single Supplement 100%. Promotional details, fares and itineraries were correct at time of publish but can be changed/withdrawn at any time without notice. All offers are applicable to new bookings only. E&OE