Home »
Celebrity Cruises from Southampton - 2020 & 2021
Celebrity Cruises from Southampton - 2020 & 2021
Imagine a holiday destination so unique, it doesn't have an address. Where you can lose yourself in rooms so luxurious, you'll never want to be found. With dining that delights every sense, thanks to menus crafted by Michelin-starred chefs. And featuring stylish spaces dreamed up by A-list architects and designers, intent on transforming the way you'll perceive the world. Discover it at Celebrity Cruises. From start to finish, they'll wrap you in award-winning modern luxury – their distinctive blend of stylish design, culinary excellence, luxurious accommodation and intuitive service.
From the UK, Celebrity Cruises set sail to a wide range of destinations, from the spectacular Norwegian Fjords and relaxing beaches of the Canary Islands to the history and culture of the Mediterranean. Southampton acts as your door into these new worlds, and is the ideal departure point for a Celebrity cruise from the UK, located just under a two-hour drive from London, and easily accessible via public transport from anywhere in the country.
A cruise from Southampton is not only accessible, but also extremely straightforward. Impeccable service begins the moment you arrive at the port in Southampton, with the Celebrity team ensuring that you're quickly on board, getting to know the ship and ready for your journey.
5-DAY FLASH SALE!
Start looking forward to your dream holiday with Celebrity Cruises' limited time sale on a huge variety of worldwide cruises, departing up until May 2022.
You'll enjoy unbeatable value with drinks, gratuities and up to $200 onboard spend*
Available on Interior to AquaClass® staterooms when you choose Celebrity Cruises Sail Plus booking option.
PLUS:
Save 50% on the cruise fare for all guests beyond the first two in a stateroom and enjoy FREE upgrades on selected sailings from Southampton.
SALE MUST END 1 JUNE 2020
T&Cs apply.
SAIL YOUR WAY. BOOK TODAY.
It's easier than ever before to escape with the Best Luxury Cruise Line†. Book with four perks included – beverages, Wi-Fi, gratuities, and $300 to spend on board – for the ultimate in value and convenience. Alternatively, choose your favourite two perks, or even simply select cruise-only for Celebrity Cruises' lowest available fare. And don't forget, guests beyond the first two in a stateroom save 50% on their cruise fare. This offer applies nearly everywhere Celebrity Cruises sails – more than 300 exciting destinations worldwide!
CELEBRITY SILHOUETTE
Returning in 2021 for her fourth UK season is newly revolutionised Celebrity Silhouette, offering a diverse range of ultra-convenient round-trip sailings to both Northern Europe and the Med. Firm favourite, for cruisers that like to sail from Southampton, Celebrity Silhouette® is due to be luxuriously upgraded as part of Celebrity Cruises' largest fleet modernisation - The Celebrity Revolution. This isn't just a makeover – it's a $500 million modernisation that's taking the entire fleet to the Edge®. From stunningly redesigned accommodations including two new suite categories, new lounge areas exclusively for Suite Class guests plus a stylish makeover throughout the ship.
NOTE: All promotional savings are all included in the fares displayed on this website. Any promotions are not applicable to Interior staterooms or Z, Y, X, XA, XC or W grade guarantee staterooms.
Take a look at the Celebrity Cruises sailings from Southampton below. If you would like to view the itinerary and latest fares click the blue 'View Details' button. If you would like more information and the latest availability click on the red 'Enquire Now' button.
Celebrity Cruises from Southampton
Celebrity Cruises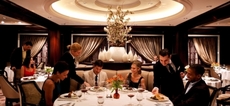 Celebrity Silhouette
9th Oct 2020 - 10 Nights
Spain & Portugal Cruise
Inside
£1087
Outside
£1470
Balcony
£1391
Suite
£2744
Celebrity Cruises
Celebrity Silhouette
19th Oct 2020 - 11 Nights
Spain, Portugal & Canary Islands
Inside
£1278
Outside
£2013
Balcony
£1935
Suite
£3430
Celebrity Cruises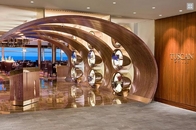 Celebrity Silhouette
30th Oct 2020 - 9 Nights
Uk, Spain & Portugal Cruise
Inside
£828
Outside
£965
Balcony
£965
Suite
£2450
Celebrity Cruises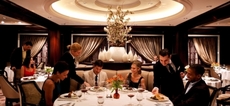 Celebrity Silhouette
30th Apr 2021 - 8 Nights
Spain & France
Inside
£940
Outside
£1244
Balcony
£1244
Suite
£3136
Celebrity Cruises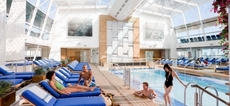 Celebrity Silhouette
8th May 2021 - 7 Nights
Norwegian Fjords
Inside
£906
Outside
£1563
Balcony
£1563
Suite
£4067
Celebrity Cruises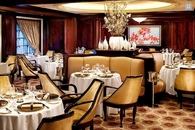 Celebrity Silhouette
15th May 2021 - 14 Nights
Scandinavia & St. Petersburg
Inside
£1822
Outside
£2685
Balcony
£2685
Suite
£6125
Celebrity Cruises
Celebrity Silhouette
29th May 2021 - 14 Nights
Iceland & Ireland
Inside
£1617
Outside
£2538
Balcony
£2538
Suite
£CALL
Celebrity Cruises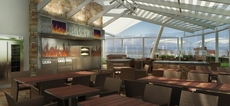 Celebrity Silhouette
12th Jun 2021 - 14 Nights
Scandinavia & St. Petersburg
Inside
£1715
Outside
£2499
Balcony
£2499
Suite
£6223
Celebrity Cruises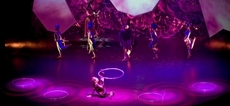 Celebrity Silhouette
26th Jun 2021 - 7 Nights
Norwegian Fjords Cruise
Inside
£1004
Outside
£1563
Balcony
£1563
Suite
£3969
Celebrity Cruises
Celebrity Silhouette
3rd Jul 2021 - 14 Nights
Scandinavia & St. Petersburg
Inside
£1862
Outside
£2499
Balcony
£2499
Suite
£CALL
Celebrity Cruises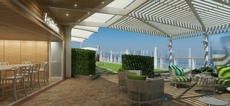 Celebrity Silhouette
17th Jul 2021 - 14 Nights
Scandinavia & St. Petersburg
Inside
£1979
Outside
£2538
Balcony
£2538
Suite
£6321
Celebrity Cruises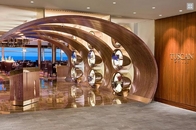 Celebrity Silhouette
31st Jul 2021 - 14 Nights
Spain & Italian Mediterranean
Inside
£2077
Outside
£2450
Balcony
£2842
Suite
£5831
Celebrity Cruises
Celebrity Silhouette
14th Aug 2021 - 12 Nights
Spain & Portugal Mediterranean
Inside
£1764
Outside
£1979
Balcony
£2371
Suite
£5243
Celebrity Cruises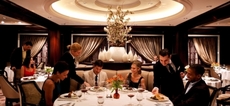 Celebrity Silhouette
26th Aug 2021 - 9 Nights
Best Of The Norwegian Fjords
Inside
£1161
Outside
£1435
Balcony
£1631
Suite
£7938
Celebrity Cruises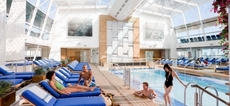 Celebrity Silhouette
4th Sep 2021 - 14 Nights
Iceland & Ireland Cruise
Inside
£1666
Outside
£2058
Balcony
£2401
Suite
£CALL
Celebrity Cruises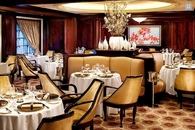 Celebrity Silhouette
18th Sep 2021 - 9 Nights
European Capital Cities Cruise
Inside
£1112
Outside
£1367
Balcony
£1563
Suite
£3969
Celebrity Cruises
Celebrity Silhouette
27th Sep 2021 - 11 Nights
Canary Islands, Spain & Portugal
Inside
£1347
Outside
£1700
Balcony
£2043
Suite
£4508
Celebrity Cruises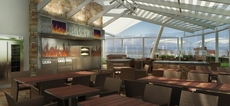 Celebrity Silhouette
8th Oct 2021 - 10 Nights
Spain & Portugal
Inside
£1323
Outside
£1617
Balcony
£1813
Suite
£3724
Celebrity Cruises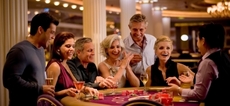 Celebrity Silhouette
18th Oct 2021 - 11 Nights
Canary Islands, Spain & Portugal
Inside
£1357
Outside
£1602
Balcony
£1798
Suite
£3773
Celebrity Cruises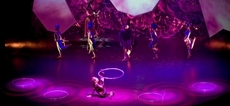 Celebrity Silhouette
29th Oct 2021 - 9 Nights
Western Mediterranean
Inside
£945
Outside
£1190
Balcony
£1386
Suite
£3430
T&C's: All advertised prices are in GBP, are per person and based on two people sharing the same eligible stateroom. Single price supplement applies. Prices shown are subject to availability and change.
The "Flash Sale" offer applies to new bookings on selected sailings of 4 nights or greater booked from 28 May 2020 to 01 Jun 2020 ("Eligible Bookings") on Sailings Departing from 01 October 2020 to 04 May 2022.
During the above "Eligible Bookings" period, the first two guests named in Eligible Bookings will receive the following benefits:
Each of the first two guests in a qualifying Inside, Oceanview, Balcony, Concierge Class, or AquaClass stateroom (Including Z,Y,X,XC,XA guarantee categories) are eligible to receive three amenities consisting of a Classic Beverage Package, $10 USD onboard credit per person per day for guests 1 & 2 only and Gratuities Included by selecting the "3 Perks" included rate.
For an additional sum, guests may receive four amenities consisting of a Premium Beverage Package, Unlimited WiFi Package, $150 per person onboard credit ("OBC") and Gratuities by selecting the "4 Perks" included rate. The additional sum varies by length of voyage and cabin occupancy.
Each of the first two guests in a qualifying Suite booking (Including W guarantee category) are eligible to receive four complimentary amenities: Premium Beverage Package, Unlimited WiFi Package, $150 per person onboard credit ("OBC"), and Gratuities Included.
For an additional saving in a qualifying Inside, Oceanview, Balcony, Concierge Class, or AquaClass stateroom (Including Z,Y,X,XC,XA guarantee categories), guests may forfeit any Perks and qualify for a "Price Only" Rate. The saving varies by length of voyage and cabin occupancy.
For bookings before and after the above "Eligible Bookings" period, our standard "Sail Your Way" choices are available for booking.
The first two guests in the same stateroom must select the same options at time of booking. Perks Choices will be added to Eligible Bookings within 30 days of sailing.
Third, Fourth and Fifth guests named on an Eligible Booking made between 04 March 2020 and 04 May 2020 occupying the same stateroom in the Eligible Booking will each receive a saving of 50% from their applicable cruise fare excluding cruise taxes and fees for selected sailings of 4 nights or greater departing up to May 2022. Other add-ons including but not limited to Air fares, Hotels and Transfers are not included and will not be reduced as part of the 50% Cruise Fare only saving offer. For the 50% Cruise Fare only saving to apply, there must be at least three persons sharing the same stateroom in the Eligible Booking.
Guests with WiFi Packages will receive instructions for access in their staterooms on the first day of the cruise. Wi-Fi packages are non-transferrable, and guests must comply with our onboard Internet Terms of Use Policy. Due to the nature of the internet, we cannot guarantee specific levels of internet performance.
OBC option: Guests' onboard account will be credited with an OBC. OBC has no cash value, cannot be used in an onboard casino, is non-transferable, is not redeemable for cash, and will expire if not used by 10:00pm on the final night of the cruise.
Gratuities Included option provides for stateroom, waiter, assistant waiter, and headwaiter in the amount suggested by Celebrity's guidelines. Gratuities will be applied to the reservation within 10 days of booking date.
The Classic & Premium Drinks Package is available for selected drinks only, does not include room service, in-stateroom purchases, mini bar items or souvenir glasses. Gratuities may apply to certain on-board purchases (such as spa, speciality dining and drinks above the package amount -see below), and are not included in the Gratuities Included offer. The Classic Drinks Package includes all Carbonated Drinks, Bottled Water, Juices including Apple, Cranberry, Orange, Lemon, Grapefruit, Premium Coffees and Teas as well as beer, spirits, cocktails and wines by the glass up to $9 per serving. Bottles of wine are not included.
The Premium Drinks Package includes All Carbonated Drinks, Premium Bottled Water, Freshly Squeezed and Bottled/Canned Juices, San Pellegrino, Red Bull, Vitaminwater, Honest Iced Teas and Premium Coffees and Teas as well as beer, spirits, cocktails and wines by the glass up to $15 per serving. Bottles of wine are not included.
Please ask for further information on available beverages and full restrictions. Please drink responsibly.
The minimum drinking age for purchasing or consuming alcoholic beverages on Celebrity Cruises ships sailing from North America and Canada is 21 years at the time of sailing, and elsewhere is 18 years to comply with applicable laws. Where the eligible guest in a stateroom is less than the applicable minimum age on the initial sailing date, a Classic Non-alcoholic drinks package will be provided to this guest instead.
Valid passenger date of birth information must be provided at the time of booking before a drinks package will be applied. This is a legal requirement and we reserve the right to withdraw the package if guests do not meet the qualifying criteria.
Single adult guests making an Eligible Booking will receive the same amenities as applicable to two adult guests, but on an individual basis.
Bookings that are created after the stated "Sail Your Way" start date but that subsequently move to a non-applicable ship & sailing date (such a Galapagos or three- night cruise) will not retain "Sail Your Way" benefits. "Sail Your Way" is not combinable with promotions offered outside of the UK and Ireland. Bookings that wish to change their chosen Perk options will have the ability to do so at the Standard rate plus any applicable charges linked to the new choice they have made.
"Sail Your Way" benefits are only combinable with Shareholders benefits, Future Cruise (Onboard Bookings) On-board spend (On-board Spend amounts vary depending on duration of cruise & category of stateroom), One Category Upgrade, Back to Back sailing saving offer, and Future Cruise Certificates.
"Sail Your Way" benefits will apply to new Groups created after 19 November 2019. Group bookings must be named and deposits received before the agreed group release date.
Existing Bookings made before 19 November 2019 that wish to upgrade can call our UK Call centre to be quoted a new price based on the category of their choice or cancel and re-book the category of their choice to access the "Sail Your Way" offer at today's prevailing pricing.

FREE BALCONY UPGRADES The Free Balcony Upgrade are applicable on selected Sailings from Southampton on Celebrity Apex & Celebrity Silhouette. The Upgrade is available where the lower class stateroom is priced in line with selected categories in the cabin class above. In some cases the Balcony stateroom may have a restricted view.
FREE AIR EUROPE 2020 Guests making a new fly cruise booking on selected sailings departing in Europe 2020 and booked between 04March and 04 May 2020, shall be entitled to free or reduced air fares only on flights departing from London Heathrow, London Gatwick, Manchester, Birmingham, Liverpool, Bristol, Glasgow, Newcastle and Dublin airports subject to availability. See below for applicable Terms and Conditions.
Conditions applicable to the free or reduced air fares consist of the following:
(i) Any additional expenses (e.g. accommodation, transfers, taxis, fuel, meals, gratuities or parking) are not included, and will be at the guest's sole cost and expense.
(ii) Airline booking and travel terms and conditions, and baggage allowances apply to all bookings.
(iii) Offer and airfare pricing shall be correct at time of publication or going to print, but shall be subject to availability.
(iv) Reduced fare flights are limited in number and subject to availability based on pre-purchased flight allocations and based on anticipated demand.
(v) No additional discounted fares will be available once the applicable reduced fare seats are sold out. Bookings must be made in GBP or Euro currencies against the advertised GBP or Euro price.
(vi) No flight variations will be allowed or changes to flights once booked.
(vii) Hotels cannot be booked with this offer.
(viii) Direct flights are not guaranteed.
(ix) Flight details may not be advised at the time of booking but will be confirmed within 6 months of sailing.
(x) Back to Back sailing bookings are not eligible for the reduced Air fare promotion.
(xi). Self-servicing of the flight booking may not available. Guests flying with Jet2 will be able to manage their booking 21 days prior to travel, guests travelling with EasyJet will be able manage their booking 10 days prior to travel, guests flying with Aer Lingus and British Airways will not be able to self-service their booking and must check in at the airport at which point their seats will be assigned.
Fares shown are based on 2 adults sharing the lead grade of stateroom. All promotional discount has been taken into consideration.
E&OE