Home »
Azamara Club Cruises from Southampton
Azamara Club Cruises from Southampton
The Great Big 2020 Sale
TAKE ADVANTAGE OF AZAMARA'S BIGGEST EVER SALE, WITH SAVINGS OF UP TO 40% ON MORE THAN 120 VOYAGES IN 2020 & 2021.

Combine these incredible savings with Azamara's 'Book with Confidence Guarantee' to enjoy the flexibility to change your voyage free of charge, should you need to.

For the first time, all three of their ships are spending the summer in Europe, so you've got more choice than ever for where to sail. With more sailings from Southampton than ever, you can venture to the north cape of Norway or discover the captivating scenery of Iceland without having to take a single flight.

Or let them take you as an insider to the hidden gems of the Mediterranean, where we'll stay late in port so you can experience first-hand how the cities come to life after the sun goes down.

Voyages are selling fast, with Suites already nearing sell-out on most sailings and limited availability across all other categories – so don't miss your chance to secure your stateroom before it's too late.
FREE PARKING AT SOUTHAMPTON
Set sail on one of Azamara's voyages departing from Southampton, and they'll pay for your parking on Southampton round-trips when you book by 15th April 2020.*
Plus on select voyages, combine this with their Great Big 2020 Sale and save up to 40%** when you book by 31st March 2020.
Capture a crisp, colourful sunrise in Iceland overlooking cascading waterfalls, navigate through Norway's many flowing fjords travelling up to the tip of Norway's North Cape, or stay closer to home and immerse yourself into the true beauty of 'The Emerald Isle', Ireland.
To book your free parking visit ABParking online at ABParking.co.uk and enter promo code AzaParking by 30th April 2020.
You can view all Azamara Club Cruises from Southampton in the list below. If you would like to view the itinerary and latest fares click the blue 'View Details' button. If you would like more information and the latest availability click on the red 'Enquire Now' button.
Azamara
Azamara Pursuit
24th May 2020 - 12 Nights
Ireland Intensive
Inside
£2927
Outside
£3145
Balcony
£5416
Suite
£6713
Azamara
Azamara Pursuit
5th Jun 2020 - 3 Nights
Weekend Getaway
Inside
£663
Outside
£816
Balcony
£1240
Suite
£1993
Azamara
Azamara Quest
8th Jun 2020 - 10 Nights
Capitals Voyage
Inside
£1265
Outside
£1437
Balcony
£2268
Suite
£2873
Azamara
Azamara Pursuit
8th Jun 2020 - 15 Nights
Baltic Highlights
Inside
£3884
Outside
£4171
Balcony
£5652
Suite
£8123
Azamara
Azamara Pursuit
20th Jul 2020 - 17 Nights
Norway Intensive & North Cape
Inside
£2733
Outside
£3083
Balcony
£5430
Suite
£9047
Azamara
Azamara Pursuit
6th Aug 2020 - 15 Nights
Iceland Intensive
Inside
£2227
Outside
£2399
Balcony
£3350
Suite
£5916
Azamara
Azamara Pursuit
21st Aug 2020 - 12 Nights
Norway Intensive
Inside
£1690
Outside
£1863
Balcony
£2867
Suite
£4845
Azamara
Azamara Pursuit
2nd Sep 2020 - 9 Nights
Wine & Romance
Inside
£1636
Outside
£1899
Balcony
£2907
Suite
£4903
Azamara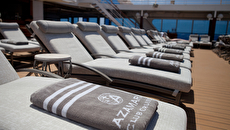 Azamara Quest
10th Sep 2020 - 15 Nights
Rivers Of Western Europe
Inside
£2494
Outside
£2695
Balcony
£4120
Suite
£5911
Azamara
Azamara Journey
21st Jun 2021 - 12 Nights
Ireland Intensive Voyage
Inside
£2788
Outside
£3216
Balcony
£3842
Suite
£4586
Azamara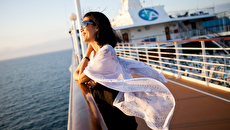 Azamara Quest
24th Jun 2021 - 17 Nights
Norway Intensive & North Cape
Inside
£4631
Outside
£5058
Balcony
£5874
Suite
£7244
Azamara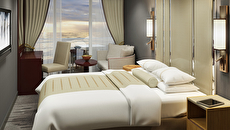 Azamara Journey
28th Jul 2021 - 18 Nights
Norway Intensive & Svalbard Voyage
Inside
£5057
Outside
£5493
Balcony
£6309
Suite
£10348
Azamara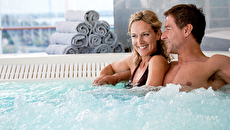 Azamara Quest
9th Sep 2021 - 10 Nights
France Intensive Voyage
Inside
£2792
Outside
£3101
Balcony
£3545
Suite
£4226