Home »
Azamara Club Cruises from Southampton
Azamara Club Cruises from Southampton - 2021
BRING A PLUS ONE FOR HALF THE PRICE
Enjoy unbeatable savings and explore your dream destination alongside your favourite travel companion. Take advantage and buy one voyage, then receive 50% off the cruise fare of your guest, in addition to all Azamara's inclusive amenities, such as unlimited beverages, gratuities, laundry service, their complimentary AzAmazing Evenings® and much more. *
Wherever you and your travel companion's wanderlust beckons, enjoy this limited-time sale, and save on a memorable adventure for two by 31 August 2020.
All discounts have been applied to fares shown on our website. The fares shown are the fares of guests 1 & 2 combined then divided by 2, so the discount of 50% off the second guest has already been included.
You can view all Azamara Club Cruises from Southampton in the list below. If you would like to view the itinerary and latest fares click the blue 'View Details' button. If you would like more information and the latest availability click on the red 'Enquire Now' button.
Azamara
Azamara Journey
21st Jun 2021 - 12 Nights
Ireland Intensive Voyage
Inside
£2442
Outside
£3000
Balcony
£3654
Suite
£4661
Azamara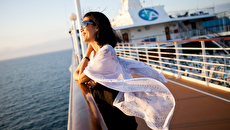 Azamara Quest
24th Jun 2021 - 17 Nights
Norway Intensive & North Cape
Inside
£4312
Outside
£4708
Balcony
£5465
Suite
£CALL
Azamara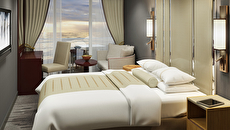 Azamara Journey
28th Jul 2021 - 18 Nights
Norway Intensive & Svalbard Voyage
Inside
£4707
Outside
£5112
Balcony
£5869
Suite
£CALL
Azamara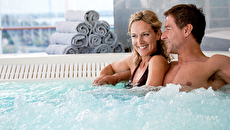 Azamara Quest
9th Sep 2021 - 10 Nights
France Intensive Voyage
Inside
£2603
Outside
£2890
Balcony
£3302
Suite
£3934